Introduction: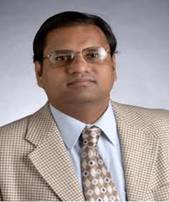 When the mercury was shooting up above 40 degrees in most parts of India in June, as if I was enjoying the sun, I was on the road meeting with industry people, policy makers and academics. The heat was overcome by pleasant interactions with textile industry people, which enabled me to know firsthand about the technical textiles scenario. This column highlights about where are we in technical textiles, what needs to be done and how to go about to develop the technical textiles base in India.
I could say with confidence that much awareness has been created about the potential and opportunities in technical textiles. Right from political leaders to spinning industry leaders now accept that there is a need for the technical textiles sector to grow. Traditional wings of the textile industry such as spinning, weaving, knitting and garmenting cannot be alone considered as the components of a growing textile industry. Several factors encourage and demand the growth of the technical textiles sector.
Tech-Tex (Technical Textiles) Scenario
Technical textile is a growth sector and many states in India want to grow this sector. In the recent, 2nd Global Investors Meet convened by Karnataka government, Mr. Varthur Prakash, Minister of Textiles of Karnataka proclaimed that Karnataka will be a global hub for technical textiles. Gujarat has been at the forefront in India to realize the potential of technical textiles. Specific support schemes have been created to grow the technical textiles sector. Karnataka government is interested in creating a special policy for technical textiles. In Gujarat, a nonwovens industry association has been started. Already this state is home to two major nonwovens projects: 1) Medical textiles by Finland based Ahlstrom and 2) Wipes project by Ginni Filaments. Generous support from the government of Gujarat is strengthening the Coating and Laminating Center at MANTRA (Man-Made Textiles Research Association) - Surat with the addition of needle punch and Spunlace lines. With this center, India will have 9 Centers of Excellence in Technical Textiles. To my understanding, these taxpayer supported investments make India Number 1 in R & D investments in technical textiles. Indias national mission on technical textiles has done the right thing in establishing R & D centers and providing market support schemes.
What Needs to be Done?
As pointed out earlier, government has invested in the potential of technical textiles. Major trade bodies such as SIMA have realized the potential of technical textiles. The most important next step is to build confidence among entrepreneurs so that investments can be made. This will lead to the translation of knowledge gained in
technical textiles over a decade to projects and employment. Recently, I managed to interact with industrialists and bureaucrats to promote the development of technical textiles base in India. The reality on the ground is that investors have money and are willing to invest. Then what prevents the mushrooming of projects?
Key Points to Develop Technical Textiles Base in India
Immediate answers to questions regarding the development and growth of technical textiles sector are:
1. Awareness about Converted Technical Textiles Products;
2. Educate entrepreneurs that projects can range from 20 lakhs to 5 crores; 5 crores to 50 crores and above. In other words opportunities lie for a whole range of investors;
3. Create marketing know-how;
4. Government should help with the creation of supply chain linkages in the technical textiles sector and
5. Create practical awareness of products in the technical textiles sector that can be sold at retail level.
Two aspects that will support the development of technical textiles sector are:
1. Creating marketing know-how and linkages and
2. Practical knowledge on the processes and products
Another important support the government can provide is to make high-level trade delegation to the United States and Europe to start with and interact with trade bodies there in technical textiles. This should help in convincing the members of these trade bodies to think about possible investment and collaboration opportunities. This will pave way for Indian entrepreneurs to develop as suppliers/vendors for international companies and kick start joint ventures. This way marketing confidence can be built-up.
Creating confidence by way of marketing linkages is the need of the hour to develop a growing technical textiles sector in India.