TT: What are master roll winders, slitter rewinders, and axial unwinders? What are their uses?
They are fundamental components in the last phase of the complex production process: the so-called end line. Master roll winders have the purpose of creating the so-called Master Roll (or Jumbo Roll or Mother Roll), a roll with large size and diameter, starting from the continuous sheet coming off the production line.
     As regards the unwinders, they are either the peripheral or axial ones. In the first case, the actual unwinding takes place through the use of motorised belts, while in the second case the master roll is unwound by means of a motor with axial coupling.
     Finally, slitter rewinders are used to cut, in the width desired by the converter, through special cutting recipes, the sheet arriving from the unwinder. Subsequently, the resulting 'strips' of material will be wound into a defined number of rolls with a diameter and width smaller than that of the original master roll.
TT: How has the demand changed in this segment post the pandemic? How does it compare to the pre-pandemic market?
The nonwovens industry was, in some ways, uniquely suited to prosper during the pandemic. The hygiene, medical and wipes industries—all ran at high capacity because consumer demand surged together with that of meltblown nonwoven. Aside from ramping up production, there was an increasing focus on near-sourcing, which implies developing more localised supply chains.
     Nowadays worldwide investment in the hygiene, medical and wipes markets are continuing. Manufacturers forecast growth in some areas where new consumer hygiene habits, like the use of masks and disinfectants, represent a permanent or nearly permanent factor in nonwovens production.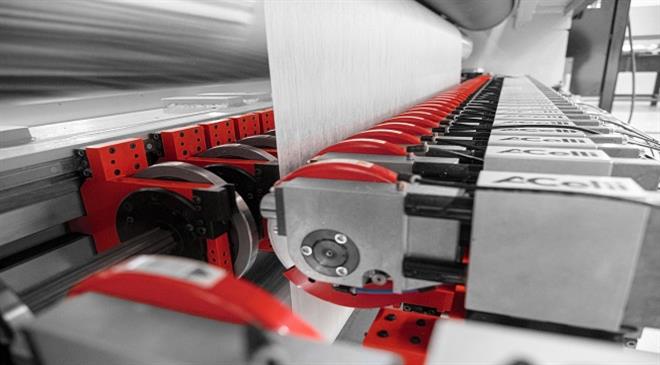 TT: What new opportunities have sprung up in the nonwovens segment post COVID-19?
The manufacture of nonwovens products is critical to many industries around the world. At a time like this, people still rely heavily on PPE (Personal Protective Equipment) that keep them and everyone around them safe. This has brought the spotlight on these products and on their quality.
     As the need arose to produce high-quality nonwoven quickly, manufacturers adapted to new market demands. This is where A.Celli's solutions play a crucial role in obtaining a first-rate nonwoven reel destined to be converted into protective devices.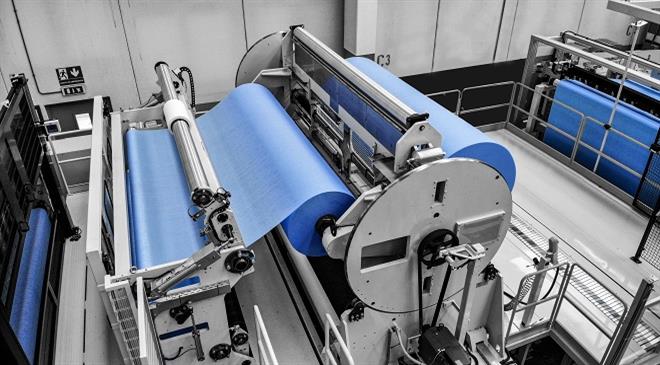 TT: What is the story of A.Celli Nonwovens? Where are your headquarters?
A.Celli Nonwovens is an entrepreneurial reality, based in Porcari, Lucca, present for over 40 years in the nonwovens market with high-end and cutting-edge technological products and solutions. The birth of the A.Celli Nonwovens and A.Celli Paper dates back to 2003, when two cousins Mauro Celli and Alessandro Celli, today Presidents of the two companies, decided to remodel the family business founded by Alvaro Celli in 1944. This led to the creation of A.Celli Paper SpA and A.Celli Nonwovens SpA to respectively serve the tissue, paper and cardboard market and the nonwoven market.