TT: What various kinds of machinery and equipment A.Celli produces for the nonwovens industry?
A.Celli Nonwovens offers a comprehensive range of master roll winders and slitter-rewinders specifically designed and customised for spunbond, spunmelt, spunlace and air through bonded nonwovens roll goods production, with a special focus on lightweight fabrics and high-speed production.
     In addition, we offer non-stop axial unwinders and multifunctional lines for high-speed lamination, treatment of medical products and management of soft and bulky nonwovens (spooling and festooning).
     The objective of the A.Celli Group, which falls well within the definition of "Smart Factory", involves the global integration of the machines, starting from those dedicated to the winding and rewinding processes up to the integrated solutions for automatic roll handling, packaging, moving and storing. A.Celli Group also offers digital solutions to optimise production and maintenance processes, and flexographic printing machines developed to offer the highest quality printing onto a wide range of substrates.
TT: Do you also offer after-sales service?
The customer care is one of the fundamental pillars on which the reputation of our Group is based. We know very well that to establish long-term relationships with our partners, simply providing a solution is not enough; it is of the utmost importance to be alongside our customers to solve any problem and satisfy any need.
     With this in mind, among the numerous services offered, you can find the timely supply of original spare parts and critical components, always available in our warehouses, maintenance activities and plans, upgrades and retrofits of any existing machinery and tailor-made training programmes. All this is combined with an assistance service 24 hours a day, 7 days a week, reachable by email, telephone or by opening a ticket in the dedicated area of our website.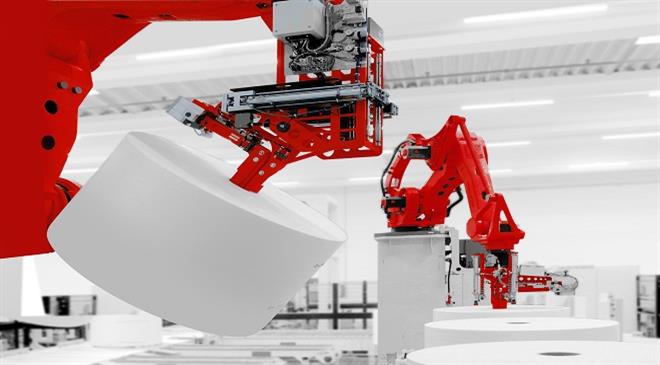 TT: In addition to machinery, A.Celli also offers digital solutions to the nonwovens industry. How do these solutions benefit the industry?
Every single Omnia Dp product can be purchased separately and is adaptable to any industry. Thanks to the flexibility that distinguishes our IoT platform, every software solution can be integrated seamlessly in any other machinery, production line or plant. Interested parties can browse our carousel and explore the features.
TT: Can anyone start an entirely new nonwoven production unit with only A.Celli products?
Excluding nonwovens formation, A.Celli can take care of the product from the end of the production line, starting with the formation of master rolls, up to the shipping, including the automatic handling and warehousing of both finished products and raw materials. In addition, thanks to the automation and digital integration of business processes, A.Celli can offer a great value to its customers: data collection activities over the entire end line processes and the subsequent certification of the entire value chain.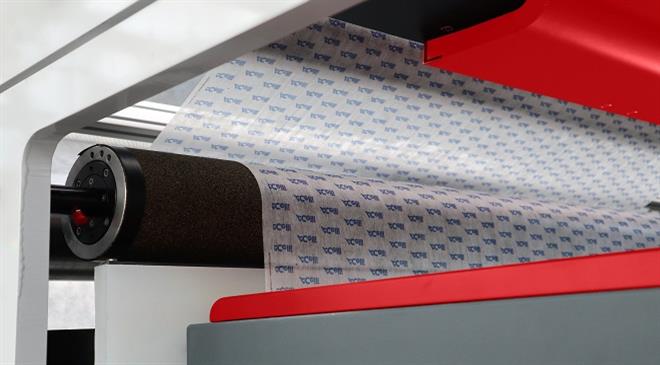 TT: Where does your company stand in terms of sustainability?
In nonwovens production, environmental sustainability is certainly a critical aspect. We at A.Celli are very sensitive to this topical issue, and all our innovations and solutions are developed with an eye toward energy savings, to allow the use of sustainable products like water-based inks in our flexographic printers and to use natural or biodegradable fibres or their combinations with synthetic fibres. In 2021, our efforts towards a 'green' direction were rewarded by the financial magazine Il Sole 24 Ore and Statista, which recognised our Group as a member of the Sustainability Leaders, and by Forbes Italia (in collaboration with Kon Group and Credit Suisse), which included A.Celli among the 100 Italian excellences in the field of sustainability.